You may be eligible to SAVE MONEY on your RX costs!
Contact us at 330.953.3722 to show you how!
Visit WRS Insurance Solutions Representatives at Hometown Pharmacy locations on select dates during Medicare Open Enrollment (October 15-December 7) to review your Medicare Plan options!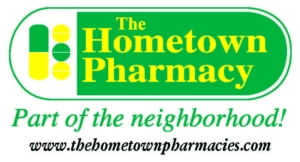 • Agency is not connected with the Federal Medicare program. Representatives will be available in-store on select dates. This is a solicitation for insurance and a licensed agent may contact you.
Protect your short-term needs with a plan for the future.
Lifetime protection that also builds cash value.
Long-term protection with flexible premiums.
A long-term care insurance policy helps cover the costs of that care when you have a chronic medical condition, a disability or a disorder. Most policies will cover the cost for this at your home or while staying in a nursing home.
Disability insurance covers everything from total to partial disability to a disability so severe that the insurance company presumes that you won't recover from it.
WRS Insurance Solutions
8286 South Avenue Building A | Boardman, Ohio 44512 | Phone: 330-953-3722
Click here to add your own text